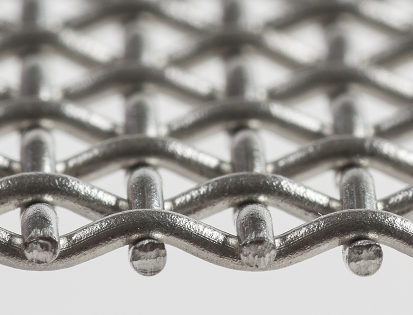 Wire mesh and screens
---
NiLTECH offers many types of wire meshes: dutch wire mesh, wire cloth, electrowelded nets, crimped wire mesh. Also offers perforated plates, expanded metals and welded slotted wedge wire screens.

---
We offer a wide range of standard filter elements made off wire mesh out. For special orders we are able to produce other filter elements acc.
Services
---
Niltech company specializes in professional regeneration of filters and screen decks. Our machine park allows for precise welding sheets even less than 1 mm thicknes. Modern micro-welding machines can weld non-ferrous metals, hardfacing tools and injection molds up to a hardness of 70 HRC.
RECOMMENDED PRODUCTS
Most popular products
Any question you didn't find answer? Do you need master hand advise?
Do not hesitate to contact us via phone +48 509 319 341, +48 534 663 334 or e-mail.
We will make every effort to find the best solution for your needs
Corporate informations
Stay update with our new products
The filter with a connection of a brass mesh with a stainless steel sheet is
Niltech offers steel sieves and design filter elements with different types of screens.
To provide customers with high quality products we cooperate with specialized sieves manufacturers from all Europe. Our main partner is the Belgian company Trislot , which specializes in the production of slotted sieves in different shapes and form …
NILTECH
Norbert Radek, Ludwik Kumanski Sp.J.
ADRES:
---
Debska Wola, ul. Bitumiczna 1, 26-026 Morawica
COMMERCIAL DEPARTMENT:
Paulina Maciąg-Kuzia – +48 512 607 383
Pawel Malicki – +48 512 584 544
Kinga Nosek – +48 534 663 334
Svitlana Ursol – +48 413 014 032
BIURO:
Zaneta Tokar  – +48 509 319 341
PROJECT DEPARTMENT:
Jakub Fatalski – +48 797 348 141
Nataliia Borysenko – +48 413 014 032